Happy Christmas Classic – Der Adventskalender Klassiker!
Unter dem großen weihnachtlichen Motiv werden vier Reihen mit insgesamt 24 Fächern aufgebracht – hier ist ordentlich Platz für tolle Adventskalender-Überraschungen! Der großformatige Adventskalender bekommt durch eine Lage Decovil light genügend Stand. Mit Hilfe einer Kordel und eines Holzstabs (ob Rundholz oder dekorativer Zweig) wird der Kalender aufgehängt. Bei der Rückseite des Kalenders habt ihr die Wahl, welche zusätzliche Baumwollwebware ihr kombinieren wollt – wir empfehlen zum Beispiel Webware Heide! Extra: Auf jedem Happy Christmas Classic Panel ist zusätzlich ein wunderschöner Nikolausstiefel im passenden Design enthalten!
Nähanleitung zum Happy Christmas Classic Panel:
Mehr Informationen: Happy Christmas Classic Panel
---
Zum Happy Christmas Mix Adventskalender: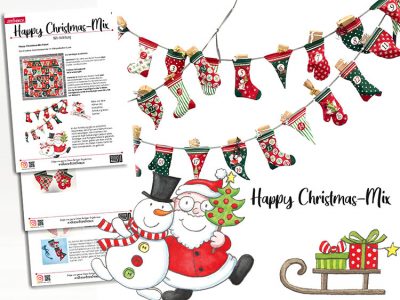 ---
Bildergalerie: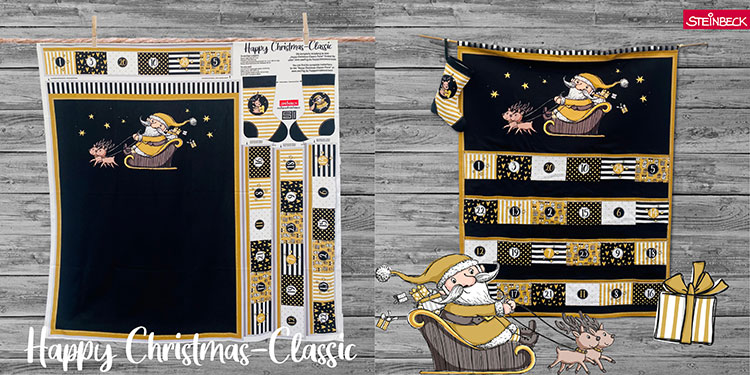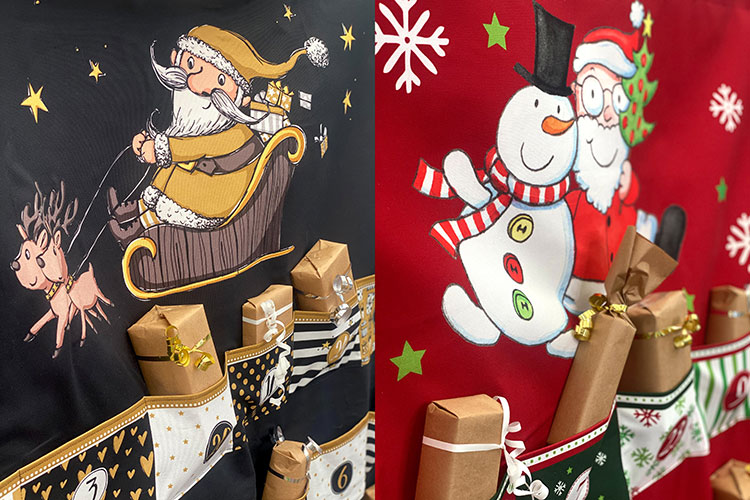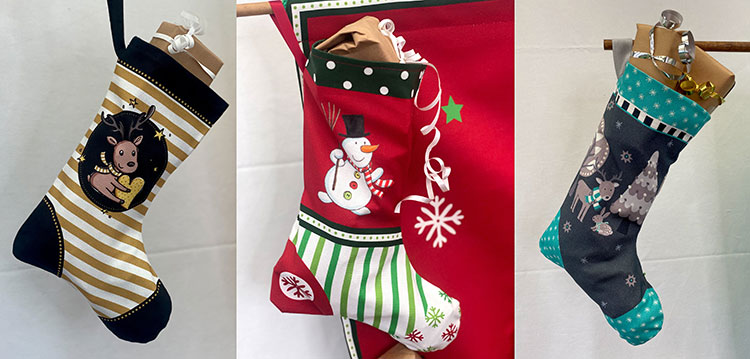 ---
Happy Christmas Classic by Steinbeck
Our "Happy Christmas Classic" is a traditional Advent calendar wall hanging – but in a fresh new look! These three variations of the attention-grabbing Advent calendar wall hanging will fit most any holiday decorating schemes.
The four rows totaling 24 compartments arranged under the large Christmas motif offer lots of room for holiday surprises throughout the month! This large Advent calendar requires a layer of Decovil light to lend it support and structure. The calendar is hung up with the aid of a wooden dowel or tree branch. Use an additional cotton fabric of your choice to back the Advent calendar you want to combinee, for example, Swafing's cotton woven "Heide".
Also printed on each "Happy Christmas Classic" panel is a darling matching Christmas stocking!